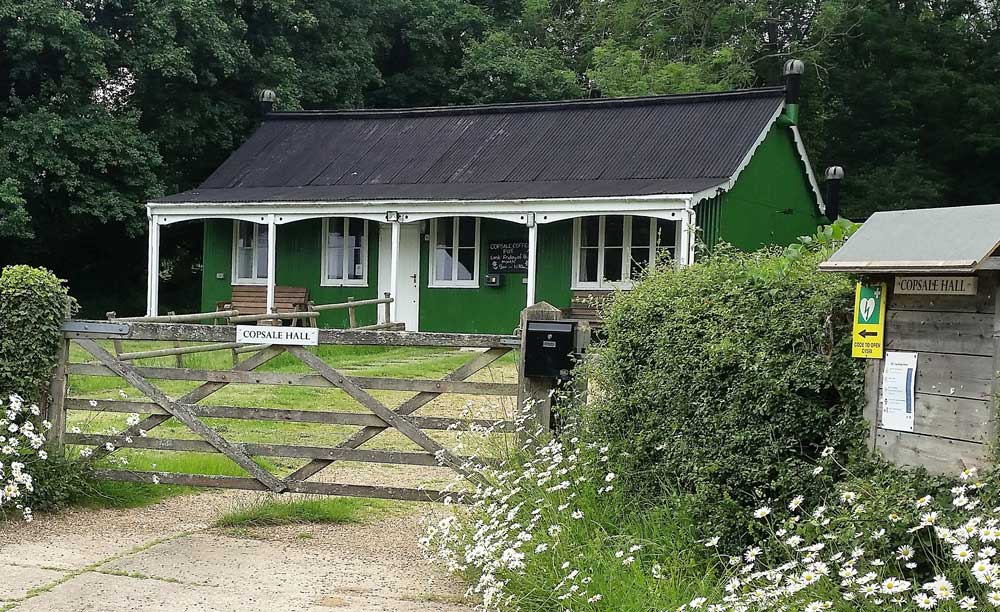 Bacon Butties
First Sunday of every month from 10am to 12noon. Cooked to order using British Bacon. Come along after your walk or ride. Dogs, horses and bikes welcome!
The last Friday of every month the hall is open from 9am to 11.30am for tea and coffee. Everyone welcome!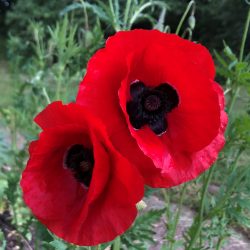 Poppies flowering at the hall commemorating D-Day's 75th anniversary on 6th June 2019
The hall is fundraising for improvements which include incorporating the toilets into the hall and enlarging the kitchen and store room. This is a very green little hall that was donated to the community 111 years ago! Alterations will not change the front and everything will be done with a 'green' hat, keeping the environment in mind.
Anyone wishing to donate to the improvement fund to keep this little gem in our midst and serve the community for another century would be most welcome – the donation page is: 
www.totalgiving.co.uk/charity/copsale-village-hall
Help us with the history of Copsale Hall
Have you used Copsale Hall before? Have you been to an event at the Hall before?  If so we want to hear from you.
The Local History Society is in the process of building an archive of Copsale Hall. If you have any memories, pictures, anecdotes or contacts with the Hall and it's past (that means any time before today) we would love to know. If you have any photos, postcards, paintings, cuttings, drawings, plans, correspondence and the like we would love to see them. All original material will be scanned and returned safely.
It may be that you attended the youth club that used to be held here. You may have been to a party just a couple of years ago. Maybe you have older relatives who remember the Hall. If you have anything that you think is relevant please contact us.
Copsale Hall   Bar Lane   Copsale   RH13 6QT
registered charity no. 1171081